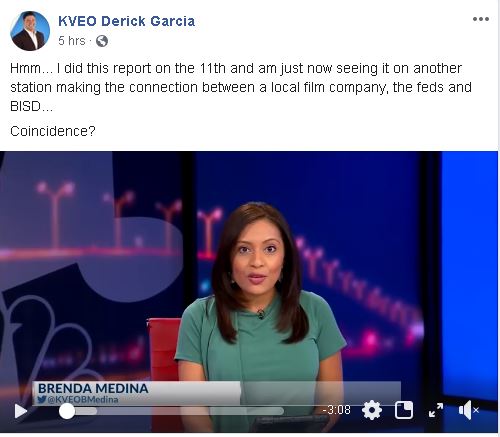 Earlier today, Channel 23 KVEO News Reporter Derick Garcia posted this on his facebook page referring to a story about the BISD scandal involving the feds and one of the board members for taking bribes and that another news station is also reporting the same thing.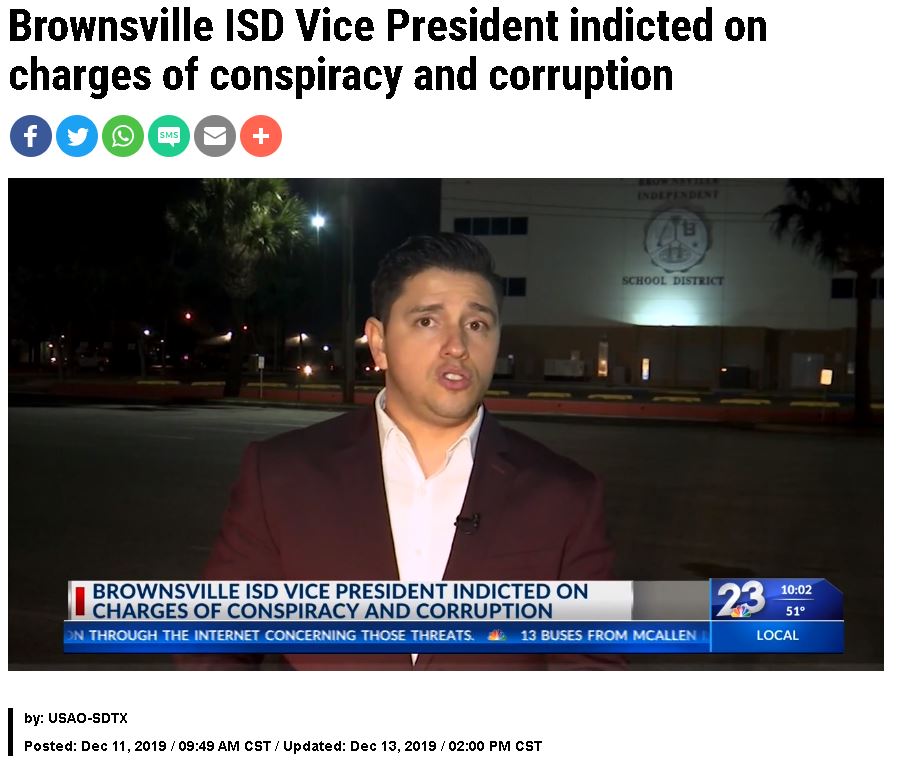 After researching the story, it looks like Derick Garcia was one of the first people to report about the film media company being Pink Ape Media on December 11th and the story aired on the KVEO page on the following link. https://www.kveo.com/news/local-news/brownsville-isd-vice-president-indicted-on-charges-of-conspiracy-and-corruption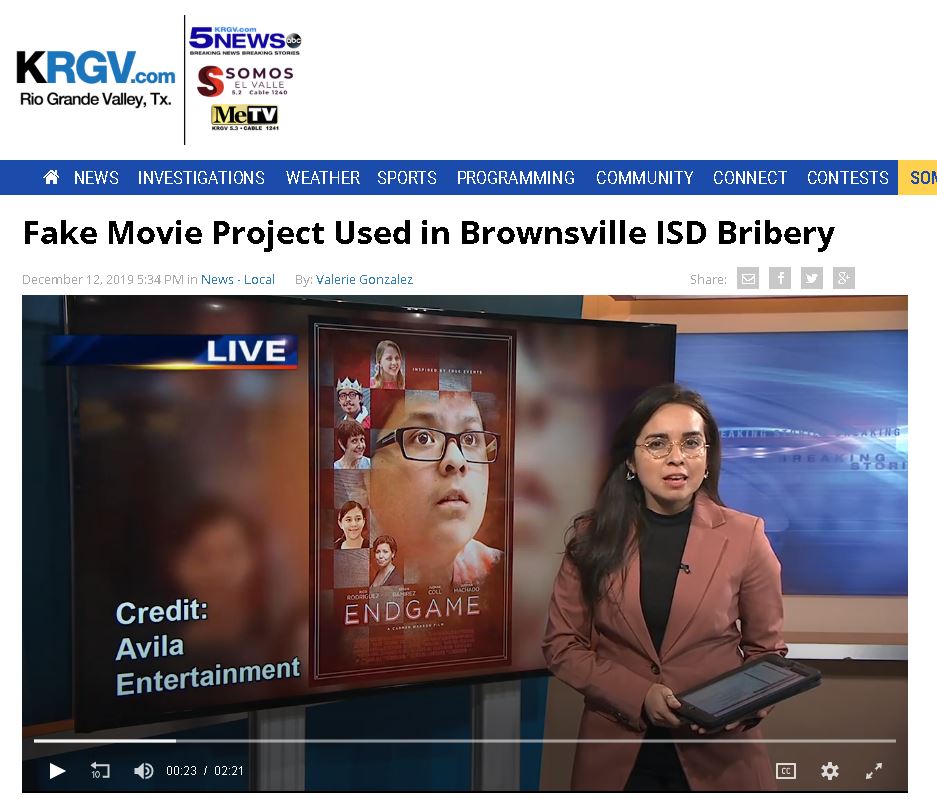 Yesterday, Valerie Gonzalez from Channel 5 KRGV News, posted the article which pretty much has the same information on what Derick Garcia had reported. https://www.krgv.com/news/fake-movie-project-used-in-brownsville-isd-bribery
Seems like that channel 5 may have a habit of copying stories from other news sources without giving credit where credit is due. Being a citizen journalist is not easy work, it takes time and a lot of investigation to come up with a story, people like Derick Garcia and independent bloggers like Juan Montoya from El Rrun Rrrun and others out there deserve praise and if they write a story that is first to break news, credit should be given. This is why I always paste the original link/source of where I get information when I'm using other people's work, it's the least I can do.