It looks like the beginning of the end for Erasmo Castro, well truth be told it has been for quiet some time. From the looks of it, Bobby Wightman-Cervantes from the Brownsville Voice took it upon himself to get Castro banned from traveling outside Cameron County.

In his article from his blog, Bobby Wightman-Cervantes https://brownsvillevoice.com/f/da-saenzs-requests-for-bond-modifications-on-castro was able to use one of Castro's own posts of him saying he was going to travel to Mexico for new years, the post was removed by Castro on Facebook but being the pendejo he is forgot to remove it from Twitter.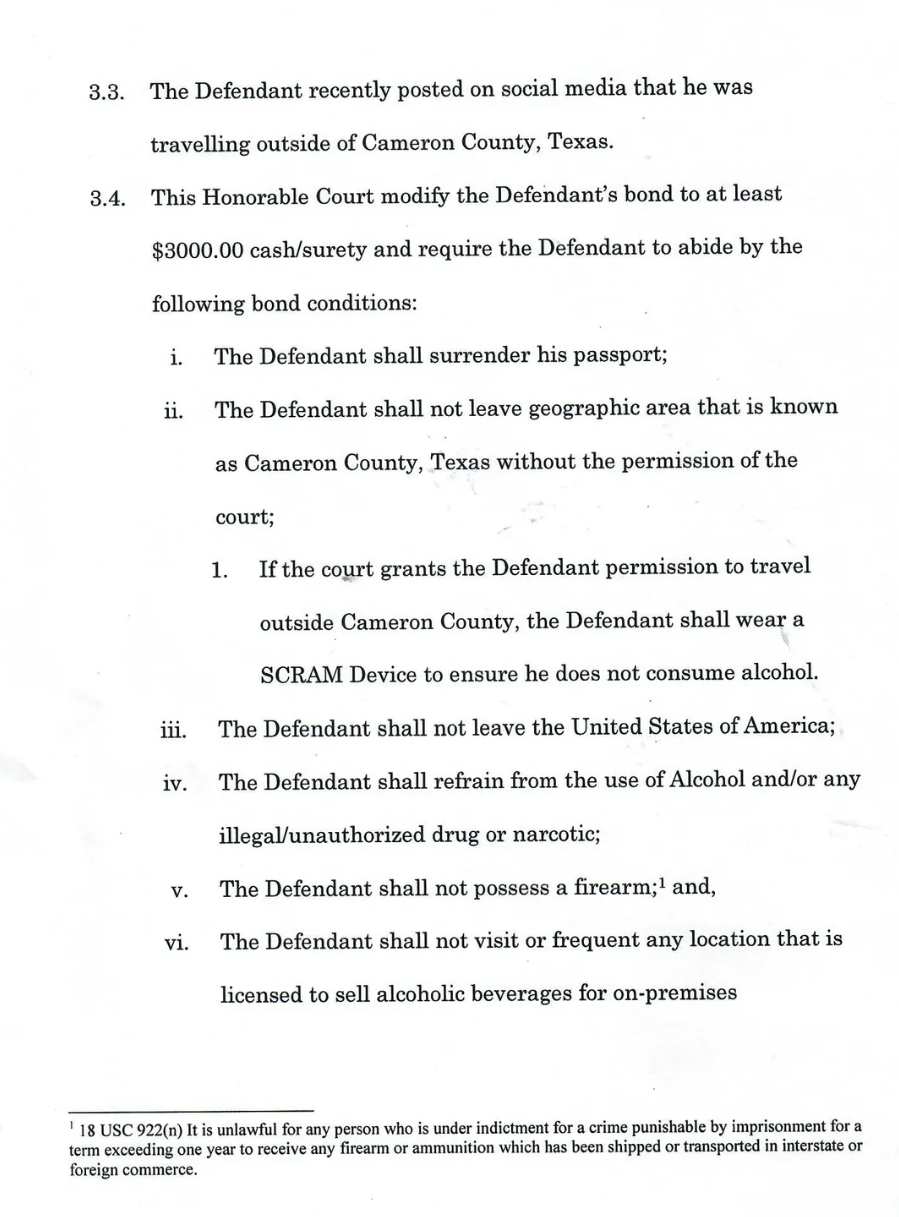 Based on the bond modification, Castro is not allowed to leave Cameron County, has to surrender his passport and not allowed to go to any establishments that serve booze. We don't know what punishment Castro faces, this morning he was seen in Kingsville traveling with his family to support his nephew in a Los Fresnos High School basketball game, not sure if the bond modification was before or after him traveling, but now that the bond is set, is he going to go against Luis Saenz? Will he go to Mexico?