It's officially over, after one year of having Erasmo Castro as BISD board member, he is finally out.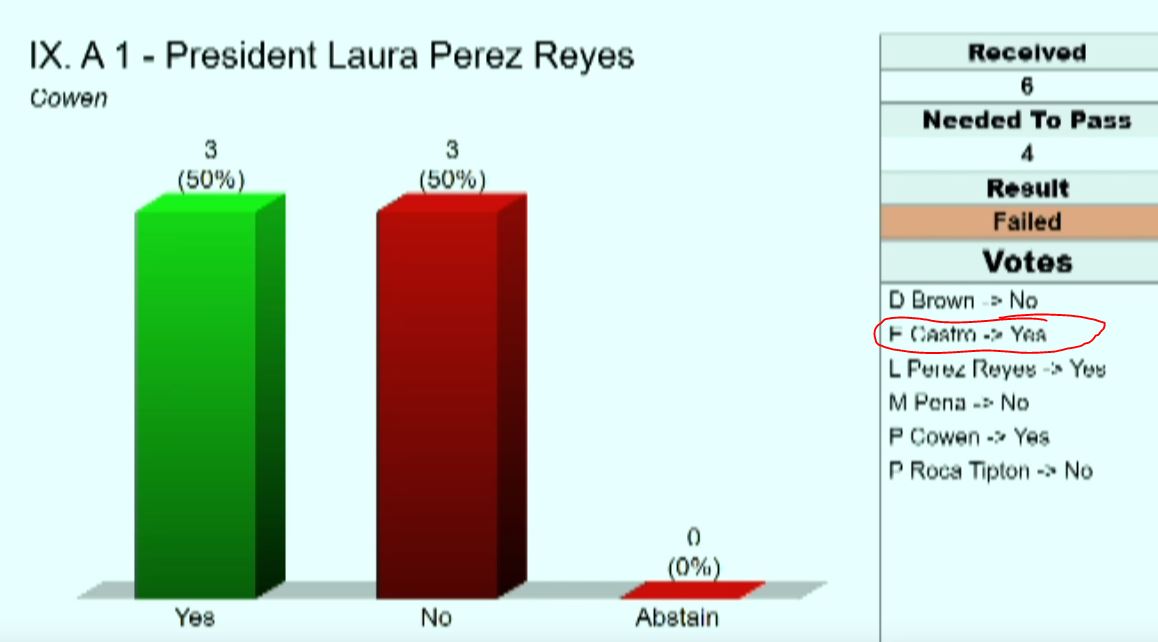 It wasn't without controversy, in one final attempt, Phil Cowen and Erasmo Castro tried to nominate Laura Perez-Reyez as president to restructure the board before the final curtain of Castro closed. Castro tried to plea with the rest of the board members but the vote was locked at 3-3, and because the majority of votes was needed, no change in president took place.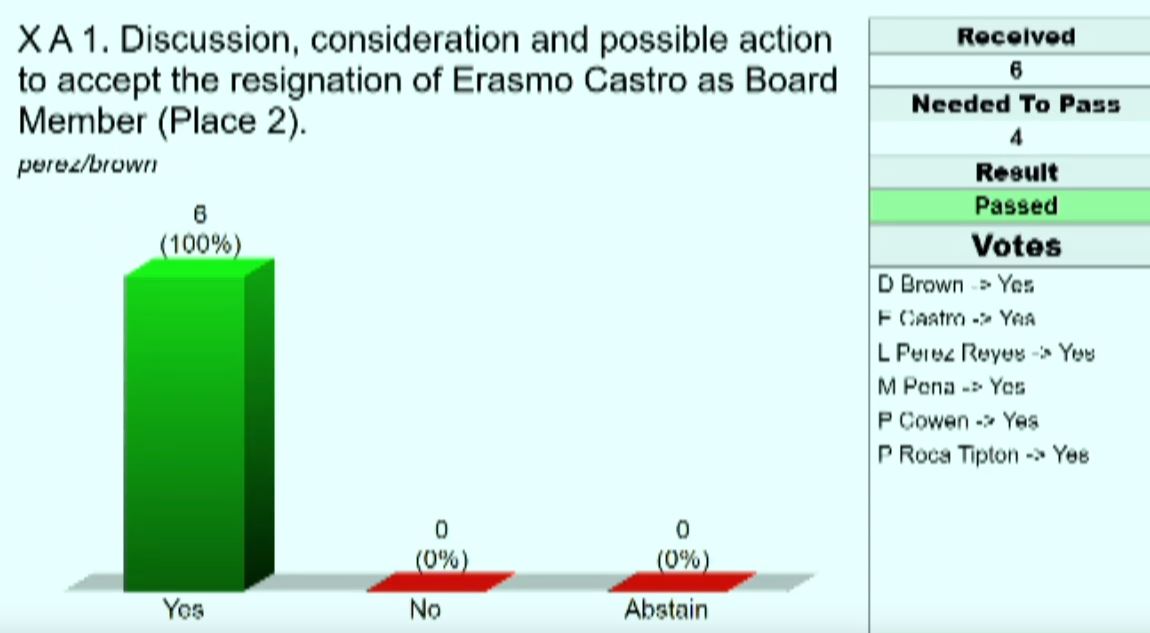 After the voting of board restructuring, the acceptance or rejection of Castro's resignation was voted upon, everyone voted yes including Castro. Immediately after the board voted upon acceptance of his resignation. Castro was kicked out from the meeting, a big circus between Phil Cowen and Laura Perez-Reyes followed and argued with board attorney Baltazar Salazar that even though they accepted it, he shouldn't get kicked out without final clarification. The board went into executive session, Baltazar got clarification and showed everyone that Castro is be ousted immediately.
There you have it folks, now the focus will be on his on his run for State Representative against Eddie Lucio III. With him resigning and being kicked out, the chances of him winning are slim to none.