Bonnie Hernandez aka La Bon Bon has been released without notice from FM Radio Station Super Tejano 102.1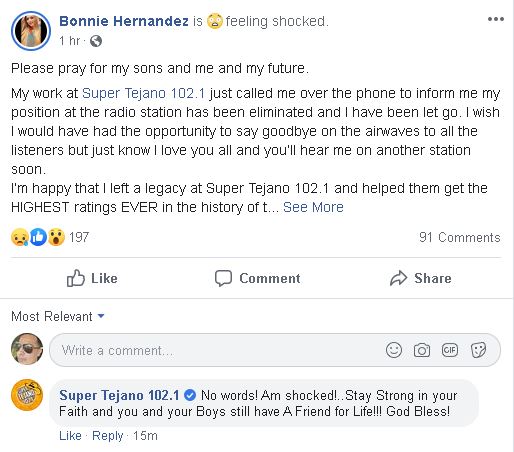 She posted this statement on Facebook indicating that she received a phone call from management that she was "let go". We don't know if this was caused due to the social media stir that went viral in the summer for her criticism about the famous door decoration by students at Edinburg High School for the book titled "The Crucible".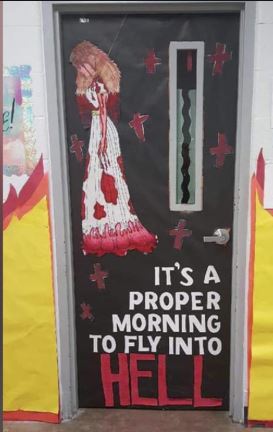 Students decorated a classroom door in some "questionable" artwork and Bonnie Hernandez went on air to point out her concerns. Several people in returned disagreed with Bonnie Hernandez and asked for her termination at the radio station, there was several memes and even an online petition. We had a chance to talk to Bonnie Hernandez a few months ago and she mentioned that all was well and her criticism towards the artwork did not jeopardize her job. Whatever the case may be, we wish her the best of luck in her career.