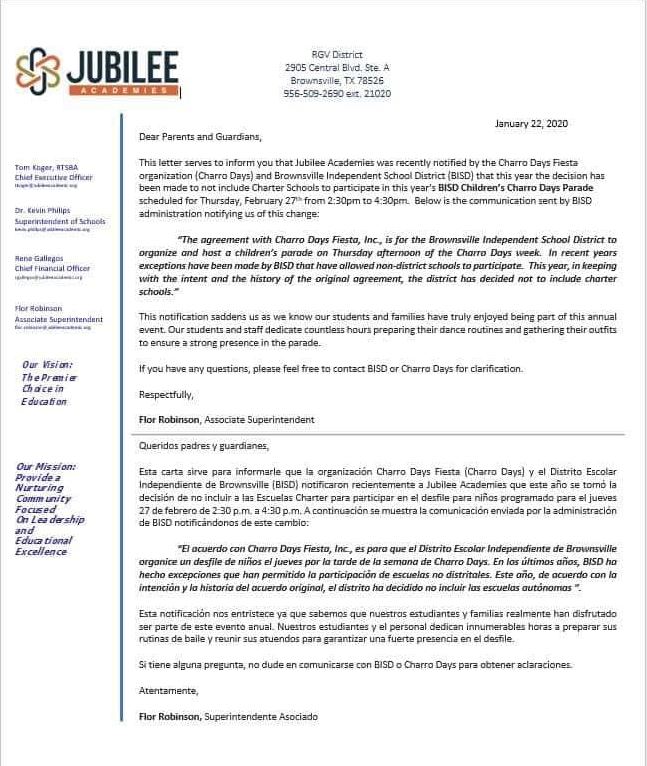 It has been a trending topic this week in Brownsville after a statement released by Jubilee Academies indicating that they were informed by Charro Days Fiesta Organization and BISD would not allow any other schools to participate on the Thursday parade other than BISD schools. The statement now shared by thousands has divided the citizens of Brownsville in opinion.
On Facebook, I had posted a small response that if BISD is the one organizing the whole event, they have discretion on how the event is carried out, just think of the World Cup typically you have Coca Cola or Pepsi sign an agreement and throughout the remainder of the tournament, the only thing you see is one soft drink, this is the same thing.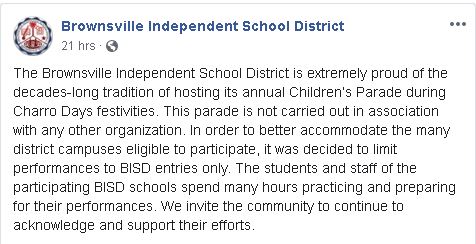 BISD released this statement yesterday that because of time constraints and allowing more BISD schools to participate that only BISD schools would participate.
A friend of mine Michael Rodriguez who previously ran as City Commissioner for Brownsville, posted this earlier on his Facebook timeline which I am entirely in agreement with. People have been waiting patiently for their turn.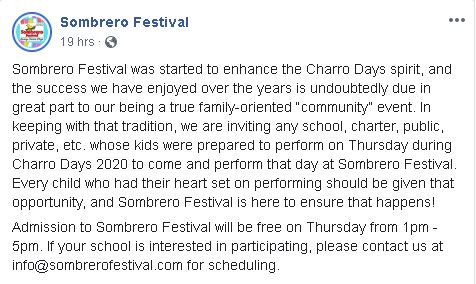 The Sombrero Festival organization put this statement out there indicating that they are welcoming all schools regardless of entity. So perhaps not all is lost for schools such as Idea and Jubilee.